Today I can announce my inclusion in the inaugural Veeam Vanguard program. It is such an incredible, exciting, and totally unexpected  honour to be included into such a small, prestigious group. There are only 31 Vanguards worldwide, 3 in the UK and only 1 in Scotland …ME !!
How did this come about ?
About 2 months or so, I received a mysterious message from Rick Vanover @ Veeam
As I said at the time, it sounded very ominous and got me quite excited. So much so I started pestering Rick (apologies Rick) to find out more:-
Is it related to Veeam Backup and Replication V9?

Is is an announcement about the next up date to Veeam Cloud Connect?

Is it related to VeeamOn London?
To his credit Rick kept schtum about the annoucement.
Jump forward a couple of months, and a nice surprise email dropped into my inbox :-
Dear Craig,

Veeam is launching the Veeam Vanguard Program. It is a new top-tier, global influencer program and you have been selected to be an inaugural nominee
It was a HUGE honour being selected an an inaugural nominee, and kept me smiling for a few days afterwards. Later that week, another email from Rick, this time informing me of the benefits of being a Veeam Vanguard. This include things like Veeam Vanguard merchandise etc but best of all an invite to VeeamOn in Las Veags !!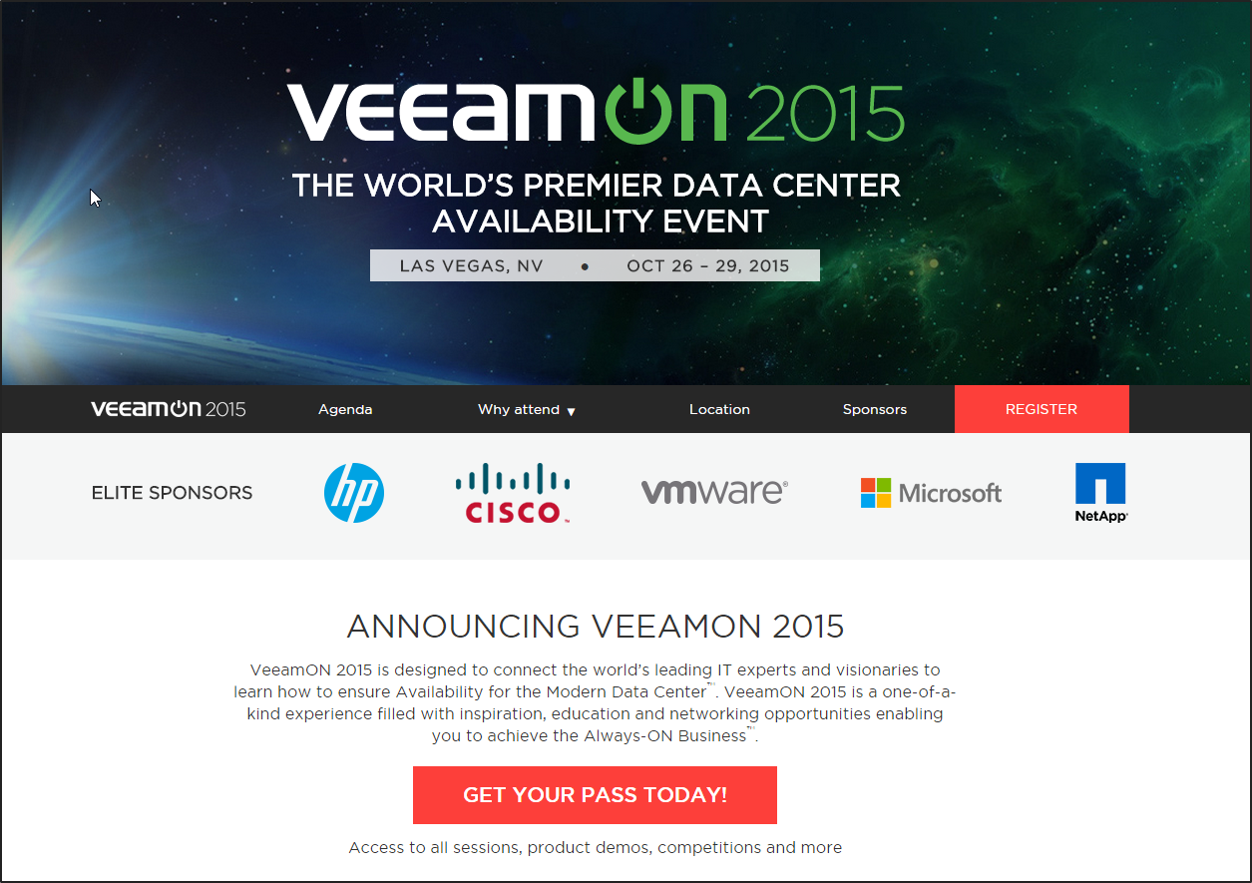 Why?
Work colleagues and friends kept asking  "Why were you chosen?" and to be honest I keep asking myself the same question, especially given the prestigious list of IT experts also in the Vanguard program. The honest answer is :- I really don't know !!
What I do
Mostly I actively engage with other Veeam (and non-veeam) users on social media, mainly twitter.
I blog on here about features of Veeam, how I use the product in my day to day job. I have been known to sit in on, and comment on Veeam webinars.
Engage with users on the Veeam forums and occasionally on reddit
Like the Veeam products, there is a reason their strap line is "It Just works!"
Currently I'm counting down the days/hours/mins/secs to Vegas, and looking forward to see how this new program develops and what further announcements Veeam will make in future.