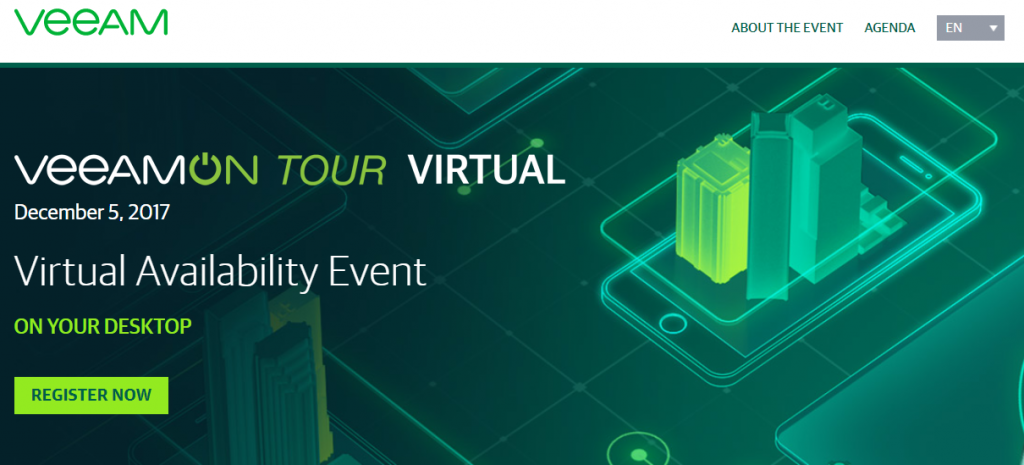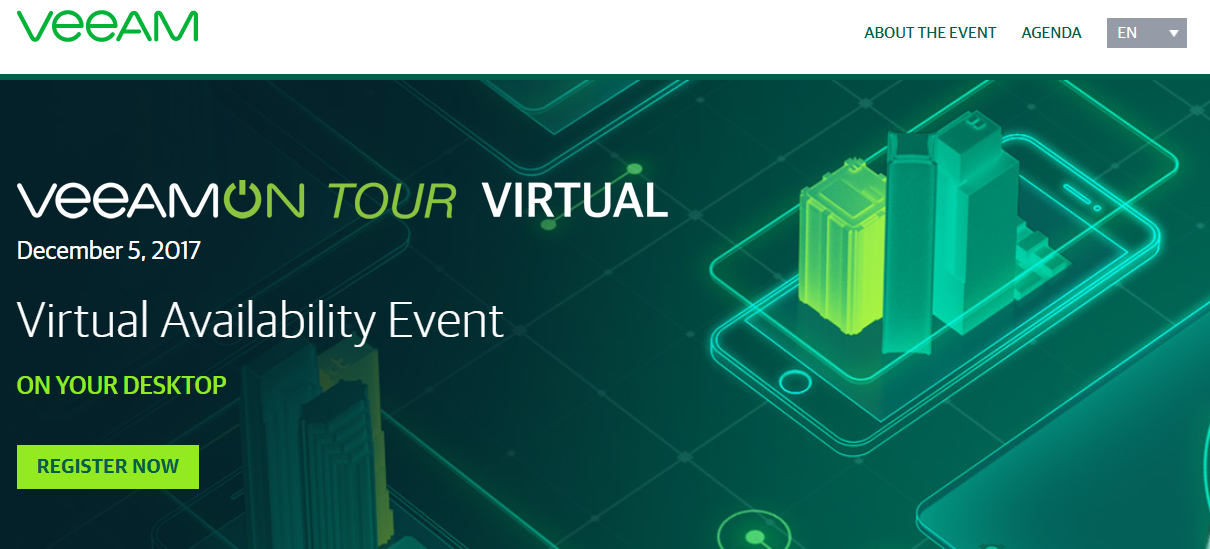 Event
On December 5th 2017 Veeam will be hosting a virtual VeeamOn event. The event will show case some of Veeam's technologies as well as some presentations from Veeam partners.
I'll be 'attending' the event to partake in the Experts lounge, along with some of my peers in the Veeam Vanguard community.
This is an opportunity to ask those questions you've always wanted ask in person but what for ever reason, have been unable to do so until now.
As well as existing Veeam technologies I'm sure there will be an chance to hear about and possibly see some of the upcoming Veeam Backup and Replication v10 features, along with newly announced products. https://www.veeam.com/news/veeam-extends-availability-to-ibm-aix-and-oracle–solaris.html
Be sure to register via the following link, http://vee.am/eoynXw, to book your place and I look forward to 'seeing' you at the event.