Recently I was asked to be a guest on the Veeam Community Podcast http://www.veeam.com/podcast.html with Clint Wyckoff (@ClintWyckoff), and during our conversation we talked about my activity on social media, twitter in particular, and which tools I use.
As a Windows Phone user (I know I know), I have tried out a number of Twitter clients , before settling on MeTweets https://www.microsoft.com/en-us/store/apps/metweets/9nblggh08spl .
The main reason for choosing MeTweets was the ability to quickly save articles/links to my other favourite tool , Pocket https://getpocket.com/
**Update**
Thanks to Ian Noble (@IanNoble) for pointing me in the direction of the IFTTT (If This Then That) recipe for sending any tweets I favourite to pocket
https://ifttt.com/recipes/141627-save-favorited-tweets-to-pocket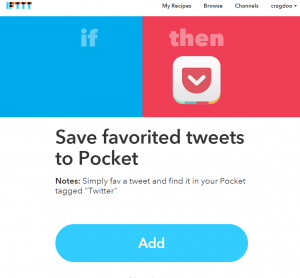 Making things *even* easier for me. I had looked at IFTTT in the past, but had issues with them and MeTweets, seems they now play happy together.
Thanks Ian !!
Saving items to read later using the combination of MeTweets and Pocket is very simple/straight forward.
Setting up MeTweets to use Pocket
I'm going to assume you already have an account setup on https://getpocket.com/
Within MeTweets , tap the three '…' (bottom right)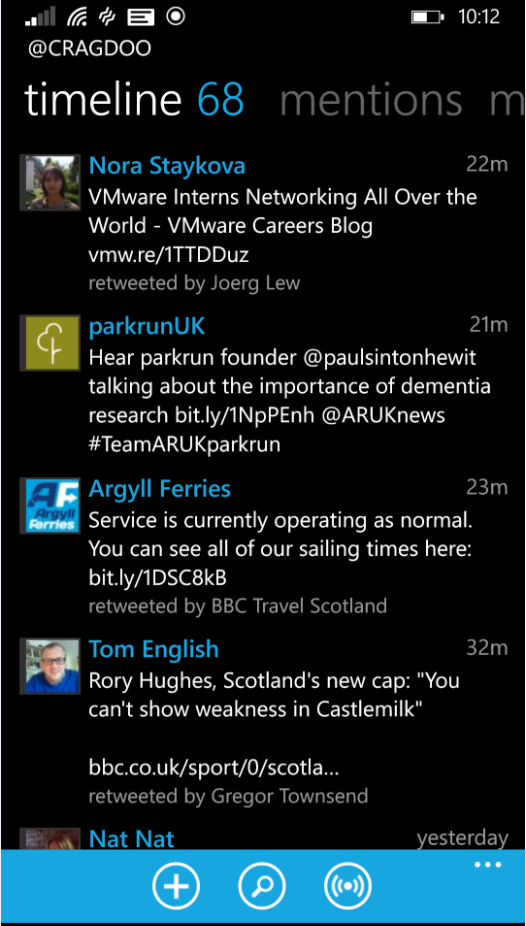 Tap 'settings'
Swipe right/left until the 'Save for Later' section, and select 'Pocket' from the drop down list, enter your account details and you're good to go.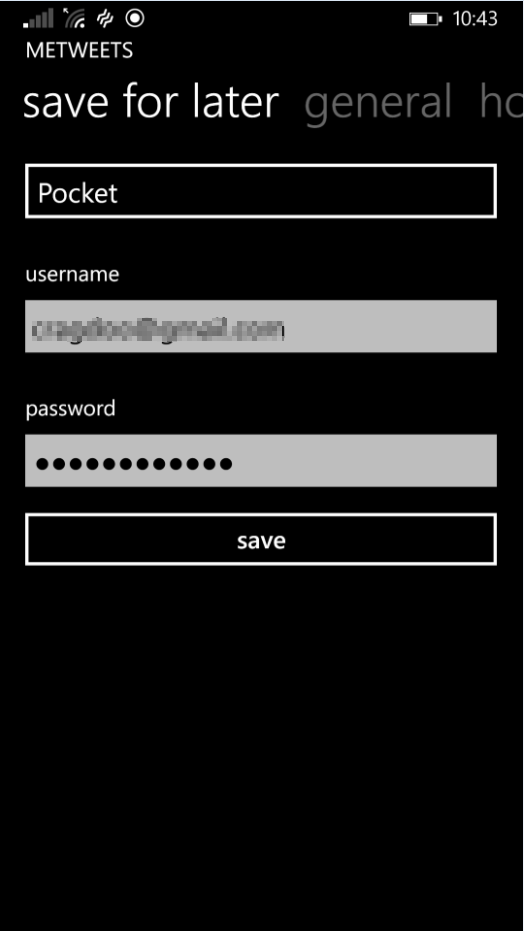 Saving an article for later
Browse your feed on from the MeTweets app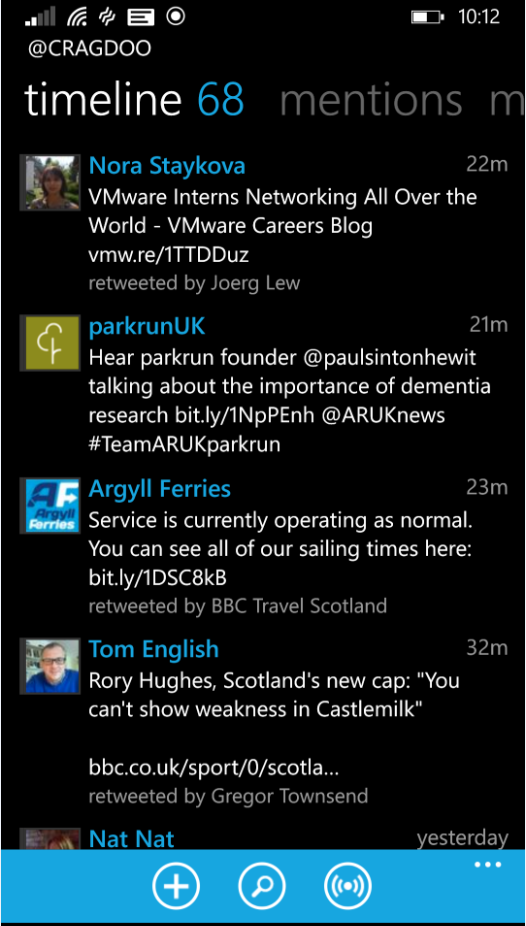 Double tap on the tweet you are interested in, tap the three '…' and tap 'save for later'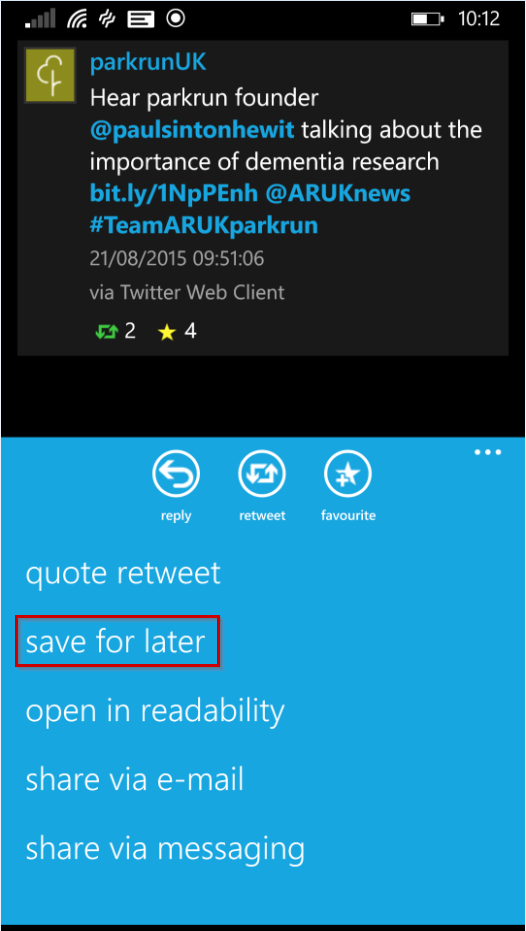 A message will appear at the top of your screen, if the article was successfully saved.
Reading your article online
Log onto https://getpocket.com/ , and your article will appear in your feed.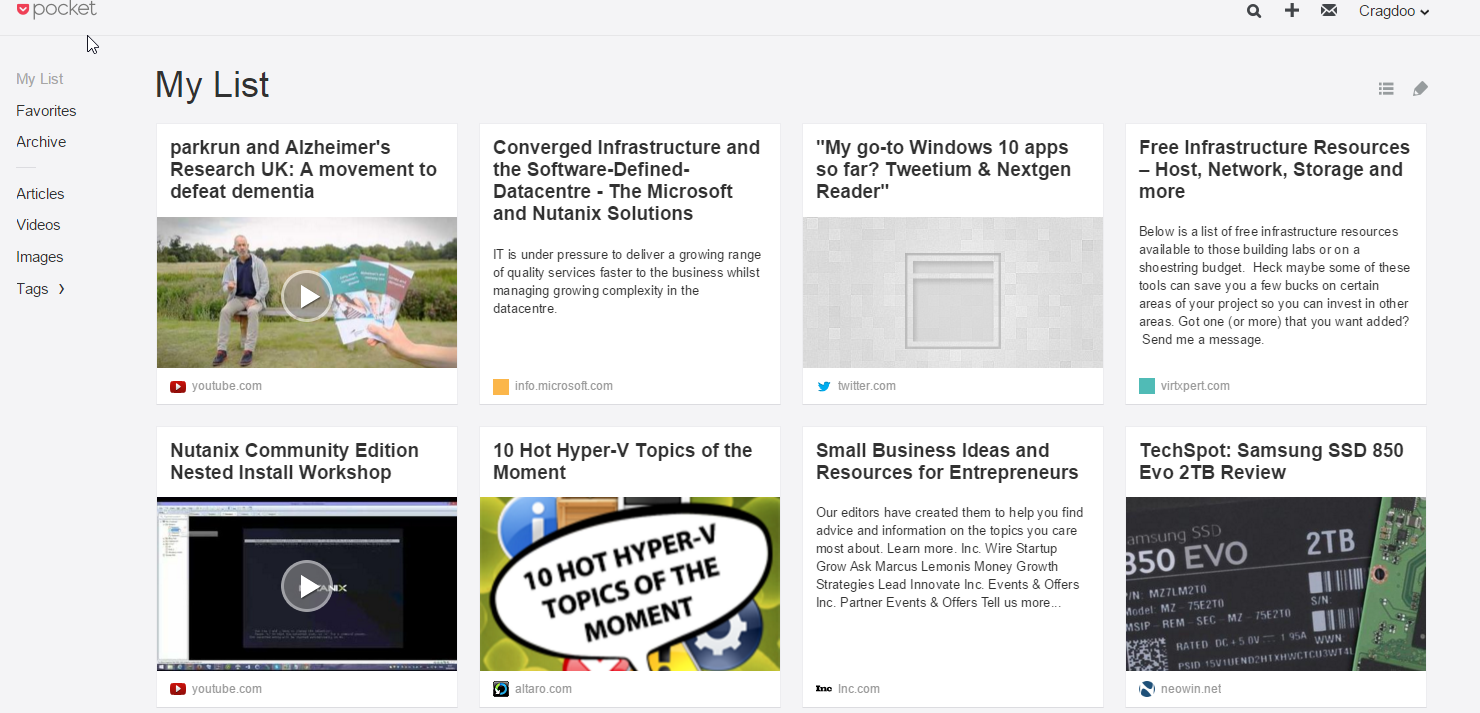 There is an unofficial Pocket app for Windows Phones called Poki http://pokiapp.com/ , that you can use to view your articles on your phone. Once sync'd your article will also appear in here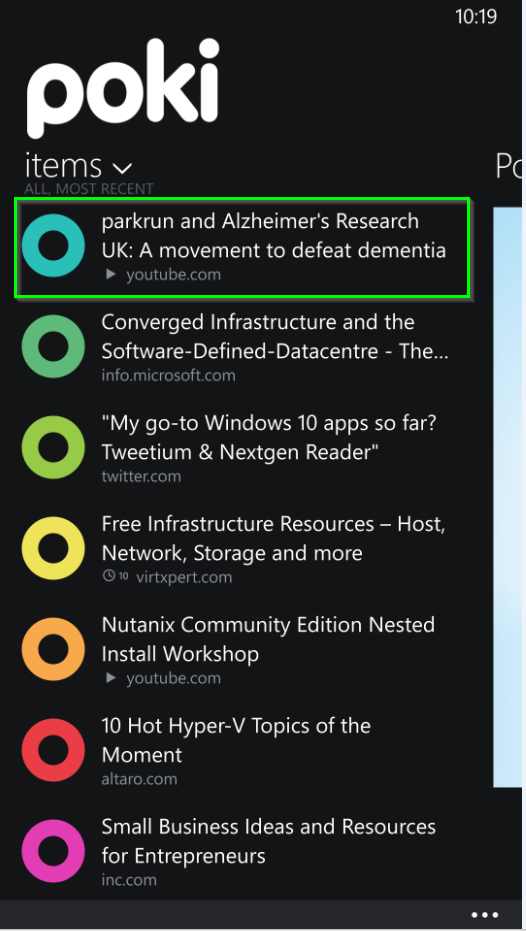 Hope you enjoy this tip , feel free to leave a comment with your own tips/tools.